Increasingly, young artists in Iran are expressing their love for comic books. Rather than imitate the work found in American and European comics, these artists want to put a uniquely Iranian stamp on their work. However, they find their voices constrained by the need to conform to Islamic law.
This week, we came across a New York Times article that ran a few months ago, highlighting the budding comic book scene in Iran. Artists in Iran feel that their creativity is limited. Since all publications must be approved by the Ministry of Culture and Islamic Guidance, many artists choose to make comics about religion or the Iran-Iraq war. Even then, these creators are not safe from government disapproval. The Story of Ashura by Parviz Eghbali ran into trouble because of its depiction of Imam Hussein. Islamic law does not allow visual representations of religious figures. Eghbali convinced authorities that the likenesses were unique and could not be ascribed to any person.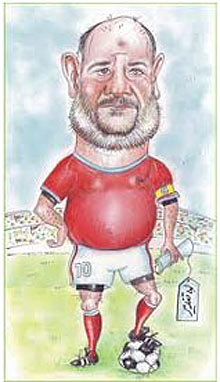 In May, CBLDF covered the story of Mahmoud Shokraye, an Iranian cartoonist sentenced to 25 lashes for his depiction of Member of Parliament Ahmad Lotfi Ashtiani. Ashtiani took offense and sued the cartoonist for the insult. After domestic and international outrage from artists and human rights organizations, Ashanti withdrew his complaint, which may mean that Shokraye's sentence will not come to fruition.
Still, Iranian comic creators are working outside of the country and finding success. Zahra's Paradise, a webcomic about the violent aftermath of the 2009 presidential elections in Iran, is the work of a creative team, the members of which choose to remain anonymous for political reasons. The comic was published in hardcover in September 2011. The most well-known Iranian work is the critically acclaimed Persepolis by Marjane Satrapi, which tells the story of her youth in pre- and post-Islamic Revolution Iran. Neither work is allowed in Iran because of their criticism of Iran's leaders.
Although they face challenges, Iranian artists still strive for domestic success. Their hopes are best described in the words of illustrator Amin Tavakoli: "We haven't published much," he said. "But we have great potential."
Please help support CBLDF's important First Amendment work and reporting on issues such as this by making a donation or becoming a member of the CBLDF!
Soyini A. Hamit is a comic fan, a writer, and a 2015 J.D. candidate at Phoenix School of Law. You can follow her fascination with language and music at soyinianika.com.